Decks review in Brampton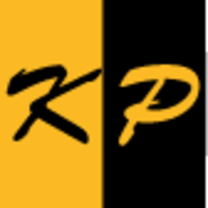 Kp Construction
(905) 910-0283
18 Cathedral High Street
Markham
ON
L6C 0P2
CANADA
I contacted many contractors to do my deck, one was someone I did business with previously. I sent him a pic that I received from KP Construction thinking he would do it for less. He said it would cost me $8,600 plus material, plus taxes and would take 2-3 weeks to complete, next spring. I laughed and went with KP Construction as it was their design and they charged me only $5500.00 for everything. The material was delivered on a Monday, The workers started the deck the next day (Tuesday). On Thursday they completed the deck. I often see reviews of many companies and restaurants and say it's so not true because my experience was bad, I said someone at the company wrote it. This review is not from the company. My deck was completely finished in 3 days. I couldn't believe it. I was amazed to say the least. Other houses behind me (we have no fences) had similar jobs done and it took 3 months and was so noisy, it drove us crazy. Day and night there was noise. KP Construction and his workers started every day between 7:30-8:00am and was done for the day between 4:30-5:00pm. They were extremely professional, quiet, and exceedingly fast, just ask my wife, she looked outside often because she didn't hear any noise so she didn't know if they were there. My wife would email them on my behalf and I would email them and they would always answer every single question as often as we wrote, no matter how insignificant. Our new deck is quite massive and amazingly beautiful, just outstanding. On the Saturday of that week they completed the deck they returned to clean up and left our yard clean and neat. We are over the moon with joy regarding our new and improved deck. It has a lower and upper lever and a sleek railing. We can't wait for summer to enjoy it. Other companies told us we would have to wait for the spring to get it done because it's too cold. KP Construction did our deck 2 weeks ago in November. I highly recommend them for your contracting needs. They are fast, effective and efficient, not to mention quiet and professional. Maybe the reason they are so agile is because they actually know what they are doing. We are thinking about doing some work in our basement, for that job we will be sure to contact KP Construction as they do a wide variety of work at a reasonable rate. We also like it that they broke up the payment into 4 parts. Doesn't it say something about the quality of their work if other like minded companies are charging so much more for their (KP Construction) designs? Everything was done before the estimated time given. We couldn't be happier. Thank you KP Construction. With this review you can see my deck before and after pictures.
2 of 2 people found this review helpful.
Company Response

Jason, thank you very much for taking your time and writing such a thorough positive review on our services! We will be happy to work with you on your basement project. Let us know when you ready to discuss the details. Enjoy your new deck!