Landscape Contractors & Designers review in Toronto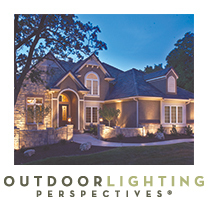 Outdoor Lighting Perspectives, Canada
647-931-4846
Vaughan
ON
L4K 4Z9
CANADA
I am a person who does thorough market research long before asking a company in for a quote, and prefer to do most installations on my own simply due to the lack of care and attention I usually get from contractors. That said, I was pleasantly surprised to find that the lighting market does have some stellar folks, as most of the contractors who gave me quote/ideas were quite detail-oriented.
Enter Carrington from OLP. This man takes detail to a whole new level. I had mentioned to him that for my lighting project I wanted to respect the integrity of my facade, keeping it generally mid-century with dim, carefully placed yellow lights. Carrington took this information home and showed up with a Frank Lloyd Wright bollard for our demo. Yeah, that happened.
OLP is extremely descriptive, extremely flexible, and extremely responsive. They are also able to fashion their own lighting fixtures should you desire a proper custom look. This service is mostly striking to me as my house required only 1-4 lights in total while Carrington was installing lighting fixtures for 600ft lengths during the same week, and yet somehow made me feel like what I was attempting was important, worthwhile, and worth giving lots of thought and attention to. With all this, OLP's price is also right on par or below market price.
In summary--if you're OCD like me... go with OLP. I will be taking my own advice and have them over for my backyard next spring.
Company Response

Thank you very much for such lovely feedback, Vageesh. Our whole crew very much enjoyed the lighting project, especially with the focus on FLW styling as you mention. Your eye for design and detail was a big help to guide our process, and we very much look forward to working with you again.