Gutters & Eavestroughs review in Edmonton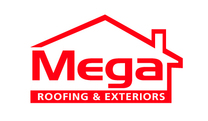 Mega Roofing & Exteriors Inc
403 829 9646
Calgary
AB
T2T 3T6
CANADA
I am still waiting after almost 3 weeks to hear back from Blake about when they can fix my eavestrough. I know this is a small job that is not an emergency but a call back would be appreciated. After several e-mails now reduced to this review.
Could someone call me back and let me know when work will be done?
It is now October and still no response. I am now curious why there is no response. The original roof and eavestrough installed by this company only 2 years ago. I want repair done by the same company.
Company Response

Hi Julie,

I apologize as I noticed that my response to your email was stuck in my outbox and I had not noticed (which I hold myself accountable for).

I am concerned this review makes it appear that we are avoiding repairs to our work that we are responsible for which is indeed not the case.

After completing full roof and gutter replacement successfully resulting in requesting our services once again, it is unfortunate that my delayed reply resulted in a poor experience for you.

Thanks for feedback and apologies for the delayed response.

Blake