Paving Contractors review in Mississauga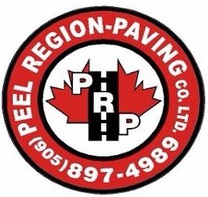 Peel Region Paving Co Ltd
905-897-4989
4040 Creditview Rd, Unit 11
Mississauga
ON
L5C 3Y8
CANADA
We had Peel Region Paving come out to do a complete paved driveway and entrance sidewalk in concrete. Enzo was phenomenal. He could be reached at 416-717-1216 at any time. He actually responds within minutes & cares which is a breath of fresh air. We were in constant communication and better yet, we did not have to pay a cent until we were completely satisfied with the job. Wow....no deposit. You cannot get any moire trusting then that. The quality of the work was superior and quick. I would highly recommend you talk to Enzo and be sure to have the Peel Region paving workers to complete your concrete and paving needs. You will not be sorry. Great customer service and quality work are hard to come by nowadays but Enzo and Peel Region Paving deserve the 10 top rating for sure. BRAVO!
1 of 1 people found this review helpful.
Company Response

Thank you for you comments. Peel Region Paving tries to run our business with a trust policy with no deposits taken. Payments on completion of work to satisfaction of quality of work.