Garage Doors & Hardware review in Ottawa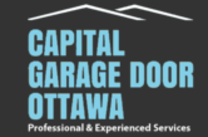 Capital Garage Door Ottawa
613-804-5577
After seeing reviews on Capital Garage we asked them to come give us on an estimate for possible purchase and installation of new garage door. Albert came and inspected our 34 year old door and stated it still was in very good shape. We then asked him about replacing the locking mechanism and maintenance of the door and when it could be done. He stated he could do it now. New locking mechanism, door adjustment and lubrication was done.
We found Albert was prompt,efficient,quick and affordable. We would recommend this company.
Company Response

Hi Mike,
Thank you for choosing Capital Garage Door Ottawa.