Drain Services review in Toronto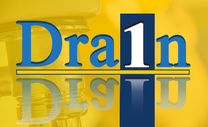 Drain 1 Plumbers Inc.
416-455-1122
114 Saturn Road
Toronto
ON
M9C 2S6
CANADA
I had a loud gushing sound under the basement floor where my sump pump was located. Pavlo came promptly to access it. It turns out a plastic pipe had slipped off the pump. He said it would cost $450.00 to fix it. I thought there would be expensive parts for that high price, but he replaced the plastic exchange valve and sealed a new pvc pipe onto the pump, all within 15 minutes. When I asked him why the costs were so high, he said I was paying for his expertise. I was expecting to pay for the expertise of a plumber, just not at $450.00/hour.
Company Response

Hi Sandy
Thank you for your review, when plumber arrived and diagnosed the problem, he provided a free no obligation quote to fix your problem of 385+HST, you agreed with the price, work was completed and parts were replaced, your discharge pipe that connected to the sewer line was extended and new check valve installed on the pump, then he tested the pump and advised you that your pump is not done to code. We did not charge you more then was quoted ahead of time, work was done properly, why 2 star review pls explain