Duct Cleaning review in Whitby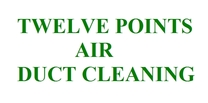 Twelve Points Air Duct Cleaning
647 532 1614
Rubert was very professional and arrived ahead of appointment time. He discussed with me and my wife the scope of work, took before and after pictures of the air ducts. He would make sure that we saw while he was cleaning the air ducts and vents. He was very careful that all his cleaning materials did not damage my interiors by using a rag while working. He did the extra mile to check the condition of the evaporative a/c coil which was supposed to be cleaned by the previous air duct cleaning service vendor. He found it untouched as it did not have holes to access the inside of the a/c coil which confirmed that it was never cleaned!! He went above and beyond service expectations and felt very satisfied with his service visit. I'll tap him again for our next air duct maintenance and recommend to my friends and neighbours.
1 of 1 people found this review helpful.
Company Response

Dear customer, it was a pleasure doing business with you. Thank you for your kind words and support.