Gutters & Eavestroughs review in Ottawa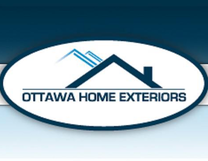 Ottawa Home Exteriors
613 852 2462
I highly recommend Ottawa Home Exteriors for the following reasons:
- They adhered to their highly detailed and itemized contract. No additional costs or surprises.
-Having dogs on the premises, a thorough clean up was of the utmost importance. No nails or debris were ever found.
-Prior to any payments, I was given an opportunity to inspect the work and address any issues or concerns.
-The GAF warranty was registered and received in a timely manner.
Overall, they were highly professional and the quality of their workmanship was outstanding. I would hire them again without hesitation.
Company Response

Our company motto is: We build our reputation 1 roof at a time! Upon reading your review our approach is clearly working. Thank you very much for your feedback.