Masonry & Bricklaying review in Toronto
Assisted Review
An assisted review is collected by a contractor on behalf of the homeowner after their work is completed. The homeowner must confirm the text of the review and may make any changes she or he deems appropriate. The homeowner then assigns the contractor a review score out of 10. Assisted reviews receive the same scrutiny as other reviews and must follow our review guidelines.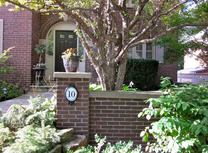 Browne's Contracting
647-210-1368
Toronto
Toronto
ON
M5S
CANADA
I found Browne's Contracting a pleasure to work with. They understood my expectations and met them in a timely manner. They arrived on schedule and cleaned up after the work was completed. I recommend Browne's for any Masonry Restoration Project.