Floor Laying & Refinishing review in Toronto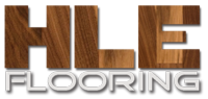 Hle Flooring
647 937 6482
Abitibi Ave
Toronto
ON
M2M
CANADA
We knew we wanted to remove the floors in our new home and install something new but were lost on what to pick, how to go about doing it and what things to avoid. So shopping for quotes was a natural thing and getting recommendations from professionals. I did a great deal of research as well online on what to look for in a contractor as well as things to ask.
We had probably over 8 contractors provide quotes, insights and details regarding flooring. Khody happened to be number 3 and there was an immediate difference. The first two contractors happened to only take quick measurements of rooms and told us they'd be back shortly with a quote online. Khody came after hours for us from a job site in the far west end (roughly an hour drive) to where we were. He then spent 40 minutes to walk us through detail what he would be doing and WHY he would be doing it. He also explained at length what we'd want to look for when searching for our floors. He was patient, straight forward and honest in assessment.
Needless to say, we choose Khody after reviewing all the proposed quotes and moved forward with putting together a plan to schedule floor purchase and install. Khody arranged a deal price for our floors which was fantastic. There was a hiccup however on the supplier side but Khody stayed with us every step of the way and worked hard to get them on track. He updated us every step of the way and profusely apologized for the delay (which was not his fault).
In terms of the installation and workmanship, Khody and his team did not rush through the job, they were professional and the quality of finish was amazing. He would ask at key points how we'd like certain finishes to look, provide his professional opinion but was ultimately unbiased and would do whatever we asked without problems.
This is a really long review but I will sum it up as follows:
TL;DR - HLE Flooring (Khody and team) are honest, straightforward and quality contractors. They get the job done, they'll take care of you from start to finish. They'll give you professional advice and not pressure you one way or the other. Stop reading reviews, you've found the team who will treat you fairly and respectfully and give you the floors you wished for.
I've already recommended Khody to all my friends and family.
1 of 1 people found this review helpful.
Company Response

Thank you so much Michael. I am so happy and grateful that you took the time and wrote this detailed review. Truly nothing brings more happiness than a happy client. Hope you enjoy the new home and the floors. Thank you sir and looking forward to doing more work for you guys in the future.