Airdrie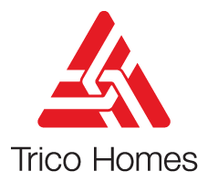 Trico Homes Inc
403-287-9300
1005 - 11 Avenue SW
Calgary
AB
T2R 0G1
CANADA
Trico built our first new home and did a great job. There were a couple minor issues but nothing is perfect. They were great at responding to those issues though and were able to resolve them to our satisfaction. We would definitely consider using them again for our next home.
1 of 1 people found this review helpful.
Company Response

Thank you Greer for taking the time to write a review and noting that Trico did a great job. It's good to hear that we responded to your concerns and you were satisfied. Please do not hesitate to contact the warranty department at anytime. We have an awesome warranty team that is at your service. Thank you for purchasing a Trico Home. Nicole Walker, Customer Relations Manager.