Art Metal Work review in Toronto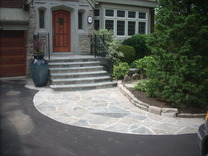 Otto's Masonry
(416) 467 1717
10 Canvarco Road, Unit 67A
Toronto
ON
M4G
CANADA
Our original GC (Robert Comelli) did such as horrible job of our concrete - multiple (3 or more) full thickness cracks within MONTHS of pouring. It was NOT done to code. Looked horrible also.
We called Otto's to replace it. They did an amazing job. They showed up on time, did a very thorough job, finished on time. They even corrected some of the many mistakes made by our GC which were not originally contracted for.
Company Response

Thank you so much Michael, I am glad we could help!