Roofing review in Ajax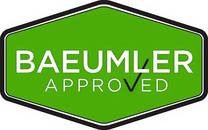 Mega City Roofing Inc
416-419-9836
1 Olpi Hills Crt
Whitby
ON
L0B
CANADA
Found out on Sunday afternoon that my roof shingles are missing, thanks to the nasty winter weather that we had, and another blast of snow is coming tomorrow according to the forecast.
I reached out to couple roofing company and its quite hard to have someone to come right away.
Tom messaged me this afternoon and he can come within hours. He is very nice and thoughtful of my situation.
He is prompt and gets the missing shingles fixed and also sealed the others.
I am very happy and confident with his service and professionalism.
He replaced the missing
Company Response

Hi Angela 
Thank you so much for taking the time to leave this excellent review.  We really appreciate your business.  Please let us know what we can do for you in the future.
Thanks again, Keep well and dry!
Tom Geo 💯🙏