Heating & Air Conditioning review in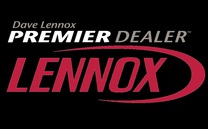 Cozy World Inc.
416-855-3651
16 Sims Crescent, Unit 27
Richmond Hill
ON
L4B 2P1
CANADA
I had several companies come to look at replacing our old furnace and installing AC. Of them all, Boris took the most time to explain the process to me, and was the most diligent about really examining what the job entailed. His quote was also the lowest, by a significant amount. In fact, one quote was TWICE as much. Based on meeting Boris and the reviews on here, I decided to use Cozy World.
Our house is over a hundred old and nothing really makes sense. It was a difficult job, especially the wiring, but the technicians did an excellent job. We were without heat and Boris got them over to start the next morning. We had a warm house that night. And have ever since. Looking forward to trying out the air conditioning but for now everything is working great.