Floor Laying & Refinishing review in Courtice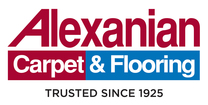 Alexanian Carpet & Flooring
866-878-2525
23 Mountainview Road South
Halton Hills
ON
L7G 4J8
CANADA
Whitby Store.
Thank you so much for letting Richard and Ryan fix the issues with my installation. My floors look amazing now. Also, thank you for the beautiful upgraded baseboard mouldings you provided free of charge. I can assure you that these two guys are the dream team. Richard had on a T-shirt with Alexanian Carpet and Flooring printed on it. Richard and Ryan are a wonderful representation of your company. Please make sure your head office is aware of their excellent customer service and attention to detail.
I would also like to thank Shant and Aaron (Whitby Store) for your amazing customer service. Aaron provided excellent customer service when I bought the floors; actually it was one of the best experiences I've ever had with a company. Bravo to Aaron. Shant, you went out of your way to ensure any install issues I had were fixed and I thank you for that. Alexanian should be proud to have both of you as their employees.
You can measure a company by their aftercare. Some companies take your money and if something is not right you fight for the aftercare. I had a few issues with the installation and Alexanian provided immediate, courteous and amazing aftercare customer service. I highly recommend Alexanian to anyone who wants a good product backed up by amazing customer service.
Anyway, I'm a happy customer now and will recommend Alexanian to my friends, family and neighbors.
Thank you.
Regards
Marsha Kinch
37 Pickard Gate
Courtice.
Company Response

WOW !! Thank you Marsha for this absolutely wonderful review! Customer satisfaction is of utmost importance to every one of us at Alexanian's and to be recognized for our efforts ... well ... that's just icing on the top:) I will definitely pass along your kind words to our Whitby crew and Head Office, and thank you for all of your referrals. Sincerely, Wendy Alexanian