Drywall Contractors review in Calgary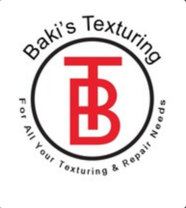 Baki's Ceiling Texturing
403-402-5571
Calgary
AB
T3C 1T4
CANADA
Although Shane's work and affordability are very good, its unfortunate that his poor attitude and customer service tend to overshadow this. Like most contractors, he was there the minute you request him for a quote, but when the work was due to be completed, he over-promises and under delivers. His punctuality and communication could use some work, as well as general business sense. He often displayed a lack of respect, shown by handing over his tools to his customers, saying that maybe we should do it if we think 'its that easy'. He does not take criticism well at all, so if you do hire him, make sure to stroke his ego along the way, his mood will be instantly elevated. He would often get extremely defensive when you would comment on something that could be improved, or when offering a suggestion. Knockdown looks great however.
1 of 1 people found this review helpful.
Company Response

Thanks for taking the time to write your review.we are extremely surprised to hear about these concerns,as we take customer service very seriously and we not made aware of these concerns during the service.i do appreciate your feedback as I am striving to give my clients the best quality service possible. If there is any way to resolve this issue please feel free to contact us directly and hopefully we can find a fair way to move forward. Thanks again!