Closet & Storage Solutions review in Vaughan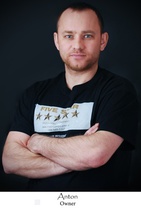 Five Star Moulding Company
647-927-9795
Cannot recommend this company high enough. Very professional, very tidy and great quality workmanship. They did an organizer for my front closet. I would not hesitate to use them again.
Company Response

Thank you for taking time to write a review for our company.
We are very happy to hear that you are satisfied with the material and installation.
Thank you again.