Bowmanville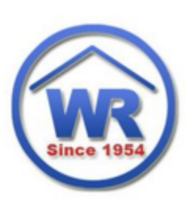 Wilson Roofing
905-723-5716
1172 Stire St.
Oshawa
ON
L1K
CANADA
I've used (Jeff) Wilson Roofing for a couple of roof maintenance jobs (a couple times he's replaced some shingles we've lost during windstorms, and he's added a run off over our garage).
Today we had him re-shingle a side of our roof that was damaged (once again) by a windstorm. I dropped in on his crew at lunch and I found them to be very professional.
Came home after work and found the job done and the property was cleaned thoroughly.
I definitely recommend Wilson Roofing for their quality work, professionalism and fair pricing.
Thank you Jeff!
Honesty,
Company Response

thanks for the repeat business and positive review Shaun