General Contractors review in EAST YORK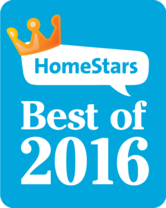 Novacon Construction Inc
416-750-7555
1018 Albacore manor
Pickering
ON
L1W 3S8
CANADA
I needed to expand my house and I knew what I wanted to do, but I was missing one component... A General Contractor who was knowledgeable, accountable, thorough, fair, and who would give me value. After wasting weeks of time dealing with contractor quotes, and debating on whether I should buy another home to move into or keep with my quest to renovate, I was referred to Pavel at Novacon Construction, and THANK GOD I HAD!!!!
From start to finish this company and all its employees' were courteous, smart, and helpful in all areas of the project, and with the scale of the project, the company was on top of every single detail. Pavel the owner and his father Andre became like family to me. With the amount of wisdom they imparted, you would think they taught a building course at University.
Pavel walked me through the rigors of the permit office and what a joke that was. The city of Toronto had us waiting almost two months, but Pavel was constantly following up with them and on top of any follow/up requests they had within 48 hours. He was 100% right on his words to "get permits early" as the city set us all back 2 months.
Let's talk about the stuff you can see: The finishings. He is no designer by his own admission, but he knows what looks good and what will "pop" and what gives things the "WOW" factor. I took almost all of his recommendation, only differing on personal taste choices, but his placement of windows, doors, trims, and all other finishing details was impeccable.
Behind the paint: Let me put it to you this way…. Mike Holmes and his show will NEVER be visiting my house!!! The place is solid, and I know because he made me watch and take pictures at every stage. I always stayed out of his way, but he gave me an education on my home. The workmanship is impeccable, and he is proud of all his work.
I would not hesitate to use Novacon construction again, and emphatically recommend them to anyone, and I already have!!!!
2 of 2 people found this review helpful.
Company Response

Hi William,

Thanks for the kind words. Its been a pleasure working with you and your wife on your dream home. I know that you and your family will be happy there for years to come!!!