Toronto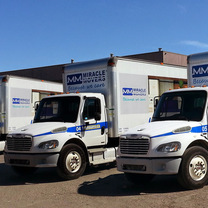 Miracle Movers
(800) 915-0663
16 Munition St.
Toronto
ON
M5A
CANADA
Excellent household moving service. Assisted me in moving antique furniture from storage in Toronto to my new home in Hamilton. Gary who arranged the move for us
was prompt in returning calls and on timing for pickup and delivery. Great work by the movers in awful weather conditions. All furniture was carefully wrapped and some reassembly requirements. Hard to come by good moving companies presently, I have heard some
real horror stories from friends and family, but really had a good experience. Gratitude and regards.