Roofing review in Toronto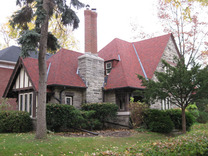 Peter & Greg Walker Contracting Inc.
416-233-7086
82 Six Point Rd.
Toronto
ON
M8Z 2X2
CANADA
Twice now I have had Walker Contracting. The first time for new windows and now a new roof. From the super experience I had with the window installation, I vowed to have Walker Contracting back. Their high quality of work and workmanship exceeds the scale of ten. Their reliability, professionalism, organization of all materials and needs, no pressure, sound advice, great workers and staff, are all key factors for a perfectly done new roof.
Their pre-planning with taking photos of the area and used to show the workers before they get to the site was a great idea. Everyone knew what to expect ahead of time. Before starting the work, materials were organized and laid out, tarps were placed on the lawn and driveway, and even sheets of plywood were placed over windows to prevent any damage from shingles and other debris coming off the roof.
After the job was done, there was a total cleanup of the driveway and yards for nails and other material. Not once but three times! And a few days later a full roof inspection was done on the completed project and any issues were corrected. They also provide a written guaranteed warranty.
It is a mistake not to have Walker Contracting. I know I am having them back...without a doubt.
Company Response

Dear Private User, it was a pleasure serving your roofing needs. We are glad that you had a great experience and have joined the many satisfied customers. Blerta