Roofing review in Toronto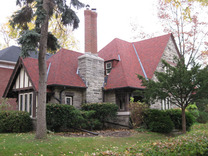 Peter & Greg Walker Contracting Inc.
416-233-7086
82 Six Point Rd.
Toronto
ON
M8Z 2X2
CANADA
Peter and Greg Walker provided us with superior service courtesy and a complete clean up following the roofing job. The end result was excelled. The Walkers are not the cheapest roofer, however, they deliver what you pay for... an excellent job.
In addition, every year they do a marketing campaign with their existing customers. The Walkers make a donation to a local charity for the opportunity to put their sign on your lawn in the spring.