Heating & Air Conditioning review in Toronto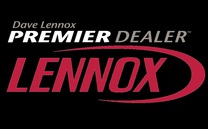 Cozy World Inc.
416-855-3651
16 Sims Crescent, Unit 27
Richmond Hill
ON
L4B 2P1
CANADA
Our old furnace gave in a few days ago. Fortunately, we had already received some quotes for a new system and ended up selecting Cozy World. Boris (Cozy World) and Kam (the HVAC technician he works with) are an amazing tag team. Boris takes care mostly of the customer relations side (quotes, rebates, support, etc.), Kam of the actual installation. Each one of them is excellent at what they are doing. It was a real pleasure dealing with them.
Boris took his time explaining the different options and taking into consideration the particulars of our house (and that on the weekend!). He was attentive not only during the consultation and sales process but also during and after the installation. My experience in this respect is the same as that of the satisfied customers who left feedback before me. Boris has thought through the entire process with a customer view and managed to make it as easy as possible for his clients – successfully.
Kam and his men also did an excellent job. They took their time installing the equipment (furnace, new coils, a/c compressor with new cooling lines, tankless water heater). It shows. The installation is first rate, with attention paid even to small details like drains and taping connections in the ducts. I've never come across a technician that's so courteous. Even after a very long day's work, Kam took the time to explain the equipment to me and set up the water heater to my preferences. They also took the time to thoroughly clean up the work side, both inside and out.
Needless to say, I'll be happy to recommend Cozy World to any of my friends and neighbours. Cozy World offers an exceptional level of service at a very competitive price -- a winning combination.