General Contractors review in Calgary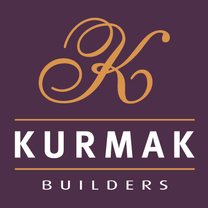 Kurmak Builders
403-277-5525
15 - 6991 48 Street SE
Calgary
AB
T2C 4Z2
CANADA
We have just finished a major renovation using Frank, Brent, Maria and Stuart at Kurmak Builders and couldn't have been more impressed or more pleased with the results. My wife and I have undertaken major renovations before with other builders and have had mixed experiences in the past but I have to say I couldn't have been more impressed with Kurmak's professionalism, their attention to detail and their communication skills.
Kurmak use a communication tool called Buildertrend which allowed us to sign off on all materials, see a real time picture of their overall schedule, track progress, track costs and overall stay 100% connected with the Kurmak team (and their sub-contractors) throughout the whole process. The communication could not have been better. In the end the project came in on budget and two weeks early.
The scope of this project was large. Kurmak replaced our whole Kitchen and lighting, re-furbished our fireplace, flattened our knockdown ceilings, carpeted our upstairs and replaced our flooring with wide-plank oak flooring throughout the 1400 sq.ft. main floor. We chose to remain in the house throughout all of this work and Kurmak, and their sub-contractors, were incredibly respectful and accommodating throughout the whole experience.
If we were to do any work in the future I would look to Kurmak first and my wife and I would recommend them highly to anyone else considering a home renovation.
1 of 1 people found this review helpful.
Company Response

Thank you for your kind words and feedback. We are so glad you are enjoying your new space! Your family was a pleasure to work with, and we hope to have the opportunity to do so again in the future!