Windows & Doors Installation & Service review in Guelph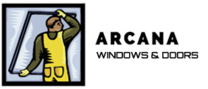 Arcana Windows & Doors Ltd
(905) 526-8544
I needed an egress window for a basement bedroom. Dmitry and his team came up with a good solution at a reasonable price. The work was done efficiently and the window looked great. Now the bedroom is both safer and brighter. The team left everything clean and ready to go. I'd recommend Arcana Windows and Doors.
Company Response

Thank you for the kind review. We cut through old fieldstone foundation and installed an egress window, to provide a large enough opening for an escape for the customers new legal apartment in her basement. Brought in a lot more light in at the same time.
Thank you for the business.