Windows & Doors Installation & Service review in Burlington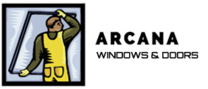 Arcana Windows & Doors Ltd
(905) 526-8544
Arcana was fantastic! They are quick to respond to an inquiry, very knowledgeable about the various products on the marketplace and are completely no pressure sales.
The doors were measured and installed quickly and have made such a huge impact with regard to the heating and insulation of our home.
The installers were prompt, professional and worked quickly to ensure a large job was completed by the end of the day and had the old doors removed and taken away so I was left to enjoy the new doors.
I would highly recommend this company to anyone needing new doors or windows.
Great work to the Arcana team!
Company Response

Thank you for taking the time to review Arcana Windows and Doors. We installed a front door with 2 sidelites and a transom at the front of the house and a patio door with transom at the back. Transoms are great where possible to let more light in.
Thank you for the business.