Heating & Air Conditioning review in Oshawa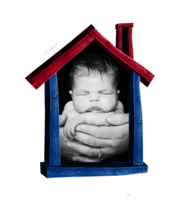 Natural Choice Heating & Cooling Inc.
905-424-2090
105 Industrial Drive, Unit 2
Whitby
ON
L1N 5Z9
CANADA
Bought a new house last year, had to go through last summer with no AC as it was recommended we let the house settle. This year we knew we needed AC! I called and talked to about 4 or 5 different companies, some were horrible, others were ok but nothing super stood out. Then I had Natural Choice recommended by a friend/realtor, so I called them in.
James came over to check out our house and talk to my wife and I and go over everything. He was great at explaining the simple, yet basic important info such as the SEER rating, how it all works, what model would work best in our home, different costs as well as payment options that would work best for our financial situation.
One of my favourite parts was that I didn't feel like just another sale to them, he wasn't trying to upsell me to the bigger and better if it wasn't what I needed or wouldn't have made that much difference etc. He just wanted to give us the facts and let us choose.
Day of installation came, in constant communication when their installers would be leaving etc. The guys came to install and were VERY professional, friendly and did a great job from what I can tell! They even neatened up some wires and cables right around my furnace to make things as best they possible could.
On top of this I was told they would be back once the temperature hits a consistent 15 degrees so they can totally optimize it, to make sure that we get the best possible production from our AC.
From start to finish these guys have been outstanding and not only would I recommend Natural Choice, I WILL to anyone who is looking for HVAC services!!
Company Response

Recommendations, we are truly thankful our clients appreciate us as much as we appreciate them and they do so by sharing their experiences. It was our pleasure Ian to make this process smooth sailing for you and helping answer all your questions along the way.