Electricians review in Toronto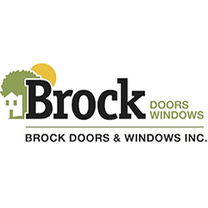 Brock Doors And Windows
1-800-449-3808
278 Orenda Road
Brampton
ON
L6T 4X6
CANADA
Buying window is certainly not the most enjoyable way to spend money but Brock Windows made the experience as easy as possible. Chris Hillier was our first contact as the salesman and he was a pleasure to meet (kinda funny too!). The quote was fair. The work was done as scheduled with no problems at all. The fellows installing the work were very efficient, polite and professional. Yup I would rather have the spent the money on a nice winter vacatin but if you need windows you will want to consider Brock as we were very pleased
Company Response

Scott, thank you for connecting with us on HomeStars and relaying your recent experience.

Although buying new windows isn't exactly everyones cup of tea, we know it will surely pay itself off in the long run with you reaping continuous benefits on your monthly energy bill. We are happy to hear of your overall satisfaction with the project in a whole, and hope you can take a nice vacation very soon!

All the best,
Brock Doors & Windows Ltd.