Windows & Doors Installation & Service review in Toronto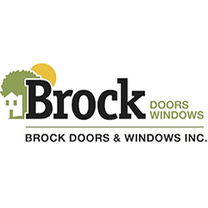 Brock Doors And Windows
1-800-449-3808
278 Orenda Road
Brampton
ON
L6T 4X6
CANADA
I had a wonderful experience right from the start.
Bruce Wilson was very informative at giving me my what I was looking for witin the showroom.
Paul Iyoupc the actual door installer was very well mannered and spent hours on getting my brand new front door installed properly. My home is 70 years old approximately and Paul had his work harder than most usual standard doors.
I recommend Brock for doors and windows always...great prices and faboulous service everything you're looking for in execellent home service.
Many thanks to all,
Giovanna Barbuto
11 Cartwright Avenue
Toronto, On M6A 1T8
Company Response

Thank you for your feedback!