Martindale Window & Door Inc
Is this your company? Claim it FREE!
Claim This Listing
Expand your profile, get notified when reviews are posted, and start managing your online reputation!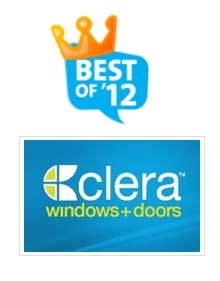 Thank you very much to Clera Windows and Doors and to Bob Tessier for helping us with the purchase of windows for our...
Wayne from Cornwall
1
Dec 06, 2013
Reviews for Martindale Window & Door Inc
Pleasure doing business |
cmilly
4
| Oct 21, 2008
Martindale has great quality windows. Thick and durable. Kept the heat in and cold out in the winter. As available when i called and had an answer for my questions and concerns. Would have them install windows and doors for us again. It was a pleasure!
0 of 0 people found this review helpful.
Approximate cost of services:

$5,000.00
The reviews on this page are the subjective opinion of the Author and not of Home Stars Directory Inc.