Is this your company? Claim it FREE!
Claim This Listing
Expand your profile, get notified when reviews are posted, and start managing your online reputation!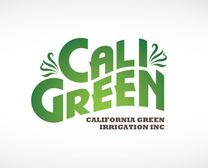 I used Caligreen for my sprinkler system and these guys were awesome. They were polite, tidy and professional. Not only...
Yvonne from Scarborough
1
Nov 14, 2013
Reviews for Roal Irrigation Systems
Roal irrigation is totally awesome!! |
Carla MacDougall in Toronto
1
| Dec 15, 2010
Joe is a great guy; works hard and is very honest. Roal irrigation is one of the best companies I have ever worked with! I recommened them unequivocally. Thanks Joe
0 of 0 people found this review helpful.
Approximate cost of services:

$2,000.00
The reviews on this page are the subjective opinion of the Author and not of Home Stars Directory Inc.