Mississauga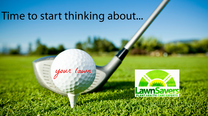 Lawn Savers Plant Health Care Inc
905-707-9994
160 Cidermill Ave. Unit14
Vaughan
ON
L4K 4E9
CANADA
This is my third year hiring lawnsavers. The first two years were great and I saw little to no weed. This year it has been horrible. I contacted them several times about it. They said they will send their best guy on the next visit. He came and said it's a corner house, too bad. Well it was a corner house the first two years as well. Also all the other corner houses in my area have better grass than me. I'm watering it as per the recommendation. Watering it during the day as well on super hot days. My grass is green but too much weed. Called them and emailed again. No replies. Will not hire them next year and try a different company. They've lost their touch.
0 of 1 people found this review helpful.
Company Response

I'm sorry Asad that the weeds were worse this year than other seasons. Corner houses do have increased pressure due to exposure to all of your neighbours weed seeds blowing down the street. Weeds are particularly worse in unusually hot and dry weather seasons like this one, as lawns go dormant in the heat, while weed can still thrive. We are still here to help battle against the weeds. Please keep in mind that half the battle is ensuring your lawn gets adequate moisture and mowing in a consistent basis through out the season from April to November.

Please email me at great service @lawnsavers.com so I can help get your lawn back on track!