Plumbing review in Langley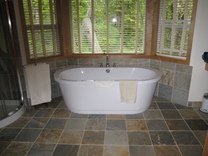 604 Plumbing Services Ltd
604- 842-7324
19906 35 Ave
Langley
BC
V3A 2P8
CANADA
I had Chris from 604 Plumbing in Langley quote on a basement bathroom that had been completed by the previous owners without a permit.
We had nothing but issues with the bathroom including a couple leaking water lines, and a sewer line that had a big leak at one of the joints. Chris came by very quick, and provided the most reasonable quote out of the plumbers I brought in.
When I was ready to have the work done, he got his guy Matt to come in on a weekend, since my work schedule didn't allow for many other options.
Matt was extremely friendly, very professional, and great at explaining the work as it went along. Matt had us check the work as it went along to make sure we were happy.
Weeks later everything still looks and runs great, and the plumbing passed the Township of Langley's plumbing inspection.
Paying is as easy as going back to the original e-mailed quote, and paying online with a credit card.
Haven't had any other experience with plumbers, other than a hot water tank install and the plumbers who provided us quotes on our project, but I know I will call 604 plumbing before anyone else.