Landscape Lighting review in Toronto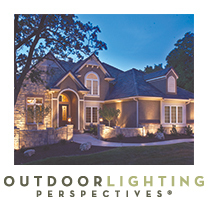 Outdoor Lighting Perspectives, Canada
647-931-4846
Vaughan
ON
L4K 4Z9
CANADA
The experience was AMAZING!! They are professionals, they know what they are doing. I was unsure about the number of lights to use, I thought our home would have been over lit. I expressed my feelings and they put me at ease by saying let's put what we planned and we can alter it in anyway. I trusted them and it was perfect.
Pamela is Excellent. Personable, follows up, keeps to her word and she is very patient. She is pleasant and kind.
I would recommend this company to anyone. The combination of great customer service and a high quality product is exactly what keeps the customer happy and assured of what they are getting.
Even the instLlers were confident and pleasant.
Job well done!!!!
Thank you Pamela and team.
Company Response

Thank you so much, Sandra. What lovely feedback, I appreciate it and shared your compliments with our install crew who were very touched as well. The experience of working with you was equally amazing from our end. It's of course a pleasure and privilege to get to design outdoor lighting for such a beautiful property, but a double pleasure when working with such a truly delightful client.