Sprinkler Systems review in Toronto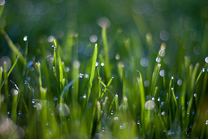 Augusta Green Sprinklers Inc.
416-227-1666
Toronto
ON
M4G 4G8
CANADA
Ryan and his team were very professional on the job and very prompt. They did a great job and were very responsive when asked questions. They walked me through exactly what they did and how they implemented everything and how it all worked. The pricing was reasonable as well. I highly recommend them and am very happy with the overall job they did. Thanks Augusta Green Sprinklers.