Basement Renovation review in Markham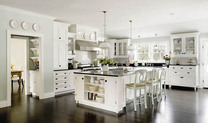 Mgh Renovations
(416)678-3236
Mario and his team are fantastic to deal with. We wanted to have a finished basement and the final look was exactly what we had hoped for. He surrounds himself with a very competent group of individuals who are all capable and sensitive to feedback. I found them all very accommodating and a pleasure to deal with; particularly Jorge.
The work was completed in November 2017 and 1 year later, Mario was no less accommodating when having to follow-up on things that required fixing; as we were within our warranty period. The truth is, nothing major (nada) required any attention; just a few minor drywall fixes (which is typical when the materials start to settle in). The man stands by his work.
I have already recommended him to others.
Company Response

Thank you so much for your kind words, Roberto. We really appreciate you taking the time out to share your experience with us and we agree, Mario and Jorge are truly a gem to have on our team! We count ourselves lucky for customers like you. We look forward to working with you again in the future! Thank very much for your recommendations!