Garage Doors & Hardware review in Ottawa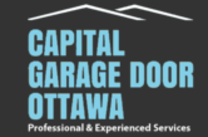 Capital Garage Door Ottawa
613-804-5577
After calling the repair company that originally installed my Garage Door opener a total of SIX (6) times as well as emailing with ZERO response - I called Capital Garage Door Ottawa at 11:23 am and was told they would be at by my home between 1pm and 3pm today (I thought it was just a marketing pitch and said to myself ..."ya, right ..." having experienced the long wait times of previous repair guys / contractors, etc.)
Well - to my total surprise - a very friendly Albert arrived at 12:35 pm and quickly told me it wasn't my garage door opener but rather the BIG spring on the garage door had snapped in two pieces (that explains the loud bang i heard on Saturday night and thought someone was trying to break into my home via the garage!) and that broken spring was preventing me from opening the door manually (my car was trapped in the garage all day Sunday until Albert arrived today)
By 12:50 pm - the job was done and i was able to run the errands i couldn't do on Sunday.
Great work - very affordable price but most importantly at my house sooner than promised and completed professionally and quickly! He even assured me that my garage door opener was working great and no need to consider a replacement... His honest opinion was very appreciated.
I now have a new sticker in my garage with their number - I will never again call my previous installer.
Company Response

Hi there, thank you so much for nice feedback. It was pleasure to work with you. Thank you for choosing Capital Garage Door Ottawa.