Fire & Water Damage Restoration review in Calgary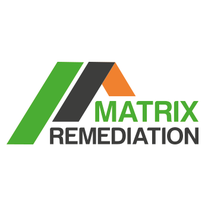 Matrix Remediation Inc.
1-888-885-8683
Bay A4, 3911 Brandon Street SE
Calgary
AB
T2G 4A7
CANADA
I would never recommend this company! Fernando took our insurance deposit. Work began, nothing ever on time, waiting for hours everyday to show up! The work was of just two walls and carpet and it still is not finalized since April of 2016 and it is now end of September 2017!!! I contacted Guy the owner. Nothing but excuses and never getting back to us. We are out $1000 and carpet is in worse condition and walls not complete or baseboards. Our house was not even sealed off from dust from electronics etc. basement still smells like mildew. I called today and it appears they are out of business and I'm out $1000.00. They do not reply to emails and make constant excuses or blame others but do not follow through. Nor do they warranty the work as they say. I haven't even signed off on completion. As I chose them as my contractor, my insurance will do nothing and nor will Guy, the owner. Worst customer service, no loyalty to clients; they take your money and run and leave the client with no work completion and out money. This was a insurance claim and as of this date still is not finalized. Poor workmanship, terrible communication!!! Fernando, workers and owner do not care!!! Don't ever give money until the work is completed!!! That was our first mistake; we were recommended by someone that used to work for them. I have since repainted the whole basement minus these two walls and finalized a hail claim for my exterior without this much difficulty. I called today and another company answered. Then to matrix 1-800 number; I was treated awful and he said he would call back and never did and he even hung up on me!!! Worst experience ever! I have been now advised to take them to court or pay someone else to complete their work!!!! IF YOU ARE THINKING OF HIRING THIS COMPANY; RUN!!!!! Omg; they even don't even pay for paint but take from your supply without even asking!!! Worst experience EVER!!!! We are the victims of a claim and then on top of it; now we are victims from a contracting company! Disgusted, upset, frustrated and appalled this happened to us. Please make sure this never happens to you!!! And now I have to make a compliant to the BBB . This claim and ordeal has caused us so much stress in our family and a lot of sleepless nights!!!