Mold Detection & Removal review in Calgary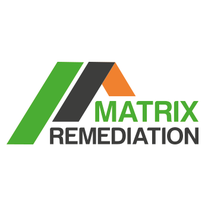 Matrix Remediation Inc.
1-888-885-8683
Bay A4, 3911 Brandon Street SE
Calgary
AB
T2G 4A7
CANADA
Recently I contacted Matrix to get a quote for remediating the mould in my basement bathroom. Guy and I negotiated a price that was within my budget and the work began. The workers arrived on time on the designated day and within 1/2 hour of their arrival Guy was also here to check with them. The workers completely removed all contaminated materials and contained the area for any transmission that might occur. At the end of the work they painted the contaminated surfaces with a white sanitizing paint. The paint has a pungent odor so I would recommend homeowners be aware of the need for ventilating the affected area for several days. During the remediation we also discovered a foundation crack and within a couple of days Guy was able to get workers in to repair that as well at a price I could accept. Now we are moving on to the restoration part and are negotiating the scope and price of that work. To this point I am satisfied with the work that has been done and the price I have paid. Thank you Guy and the Matrix crews.
Company Response

Thank you Audry, we are happy to help. Quick note with regards to the odor source, it originate from the disinfectant which is based on a natural spice extract (thyme). Alll of our cleaning agents are green and safe to all house members alike. Encapsulating agent is a water base and low VOC as well. Just to clarify... Take care, Guy Price, President