Plumbing review in Toronto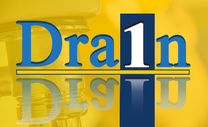 Drain 1 Plumbers Inc.
416-455-1122
114 Saturn Road
Toronto
ON
M9C 2S6
CANADA
Problem: Sewage lines blocked, hardly draining. Old downtown TO house.
Paul and his crew ( 5 men worked on job) reacted swiftly. Identified problems using modern tech. (visual sewer and pipe scans). Removed and replaced old cast-iron 'stack' and clay sewer pipes where needed. Arranged city permit, plumbing inspector and rebate form for sewer Backflow valve. Dug inside and out (in freezing cold), replaced taps and drains for laundry etc. Cleaned and put everything back to normal in just a few days. Use of plumbing was not interrupted for more than an hour. All at a fair and reasonable price.
Company Response

Thank you Tom for the excellent review.
It was our pleasure to work with you and repair your aging sewer pipes. Your plumbing will now operate more efficiently and of course, you have a 25yr warranty on all buried outside plumbing. Plus you will get a rebate for your sewer backflow valve!

Best regards, Paul and team.