Plumbing review in Toronto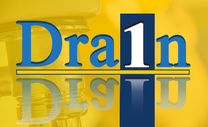 Drain 1 Plumbers Inc.
416-455-1122
114 Saturn Road
Toronto
ON
M9C 2S6
CANADA
Friday night we had water backing up and had to call Drain 1. Paul came out and was able to diagnose the problem: a cracked sewage pipe under our front lawn.
He and his team came back Saturday and dug down through the semi-frozen ground and had us able to have working plumbing before the end of the day. They installed a backflow preventer at the same time.
Monday they came back and installed a sump pump in our basement as well, and had the city inspector out to verify everything was in good order.
Throughout the whole, stressful, unplanned renovation the guys were polite, respectful, clean and willing to explain everything for us. As much as we didn't expect to have a plumbing emergency, they made it as easy and painless as it could possibly be. They even generously fixed a problem with one of our taps that they noticed wasn't working properly!
We would recommend them highly and use them again for emergency or other plumbing services.
Company Response

Hi Aron,
Thank you for your review and for trusting our company with your problems
Paul
4164551122