Toronto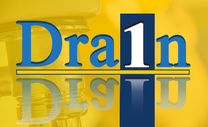 Drain 1 Plumbers Inc.
416-455-1122
114 Saturn Road
Toronto
ON
M9C 2S6
CANADA
I recently bought a townhouse that needed the kitec pipes to be replaced throughout the whole unit. After discussing the project with many plumbers who either did not do kitec repiping or lacked any responsiveness, I finally found Pavlo at Drain 1!
He responded immediately and came to the house on a Saturday to scope out the work. Immediately upon meeting him, I was confident he knew what he was doing. Having had replaced kitec plumbing in a similar unit, he walked me through how the process worked, what I needed to do to get this done, referred me to an engineer and sent me an estimate – all on the same day.
After all this we found out the plumbing is scheduled to be replaced by the property management company. Paul gave us a refund of our deposit quickly, and with no hassle. Very professional, highly recommend.
Company Response

Thank you for your great feedback
Paul
4164551122