Drain Services review in Thornhill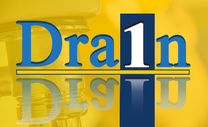 Drain 1 Plumbers Inc.
416-455-1122
114 Saturn Road
Toronto
ON
M9C 2S6
CANADA
A rain storm has flooded my garage, and I am so thankful to have found Drain 1 plumbers. Paul and His team help me relocate the storm drain that connects to the city by digging 5-6 feet under ground, after discovering that it was disconnected from the catch basin on my driveway. New PVC pipe then was connected to the new trench. Not only they fix the problem, but I no longer have to deal with a catch basin that has rise above ground stopping water from flowing into the storm Drain.
Company Response

Thank you for a great feedback
Paul 4164551122