Tree Service review in Mississauga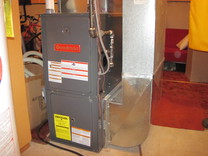 Macarthur's Home Services
416 414 2739
Mississauga
ON
L5N 6Z5
CANADA
We just had Brad and his crew in to take down two 35+ ft maple trees and grind out the stump. Brad had a tough task of having to avoid my shed, new fence and house and did it without any issues. They worked extremely fast, efficiently and professionally.
I changed the scope of the work on him while he was here to which he graciously obliged. It was a pleasure dealing with him, no B/S, just good honest and hard-working. I couldn't have asked for anything else from him.
I can't say enough positive things about Brad and his crew, I would highly recommend reaching out to them.
Company Response

Thank you for taking the time to post a review on our work
You are a great customer to work for and we wish you and your family all the best in the future.
MacArthur's Home Services
Brad