Paint & Wallpaper Contractors review in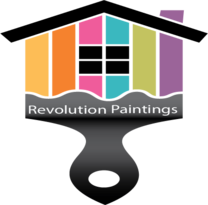 Revolution Painting
6477789208
Toronto
ON
M8Y 4C5
CANADA
For the record, I am not someone that typically takes the time to write reviews; good or bad, but I felt compelled to share our story working with Revolution Painting.
We had such a wonderful experience working with Sokol and his team for our exterior staining/painting project. We had a series of high and difficult to reach areas (that had been neglected over the years for that reason) and Sokol got to all of them and made them look like new. His work was impeccable and given the amount of work he and his team did, I feel like we got incredible value. I have worked with many contractors and am used to chasing them regularly for just about anything. Sokol is THE most responsive contractor I have ever met; everyone in the trades could learn a lesson from him on how to work with clients. He is incredibly responsive, courteous, takes great care when working around your home, gives relevant and informed advice, and only uses high quality products that he is confident will last. He even stained my daughters cedar playhouse, which she is absolutely thrilled about!
I cannot recommend him highly enough and would have no hesitation recommending him to friends and family after this job. A repeat customer for sure and an easy 10/10.
1 of 1 people found this review helpful.
Company Response

Hi Michael it was a pleasure working for you. Thank you for accommodating all our needs to get the project finished, really appreciate the great review.