Electricians review in Okotoks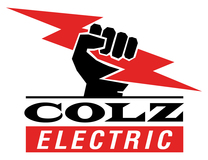 COLZ ELECTRIC
14037703030
3044 new brighton gardens
Calgary
AB
T2Z 0A5
CANADA
Woke up at 5am to head to the office early. no hot water.... called at 645am had a guy at my house by 9am. Boiler was fixed and i had a hot shower.. i was back in the office by 1030am. great job guys. thanks.
Oh this was Dec22 also..
Company Response

Hey Rodney

Glad to be of service happy to make lives easier and help out.