Electricians review in Calgary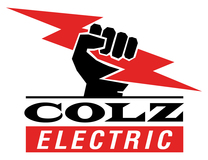 Colz Electric
14037703030
3044 new brighton gardens
Calgary
AB
T2Z 0A5
CANADA
I hired Colz Electic in October 2016 to bury the overhead wires (from the service pole to my house) and wire a new garage that was being built in my backyard. The garage was completed mostly smoothly however when it was discovered that he buried only 1 of the 4 overhead lines, trying to get the remaining lines buried became a nightmare. When the error was discovered (Nov 2016) Chris assured me he would 'make it right' and get the remaining lines buried. However, by then the ground was frozen and he asked if it was ok to come back in the spring (April 2017) to complete the work. When it came time to actually follow through with his commitment it became a fight.
Chris mentioned he would be out of pocket for costs as he hadn't quoted all of the lines in his estimate. I was repeatedly referred back to our agreement which simply stated "bury overhead cables". Although neither Chris nor I could identify a situation where a person would tear up an entire backyard to bury only one of four overhead lines, I decided to accept some responsibility for the ambiguity in the contract and take it as a lesson learned (don't assume any logic will be applied) and agreed to pay for the additional materials. In the end, I even re-dug the entire trench in an effort to make it easy for him to complete the job as he had told me the trenching was a time consuming and generally unpleasant task. I can confirm that this is true, it's terribly unpleasant.
Scheduling with Chris was consistently frustrating and it took multiple emails/calls/visits over a span of 4 weeks to coordinate. In our final conversation trying to schedule the remaining work, Chris was uncomfortably aggressive and untruthful (although he later apologized for this). Ultimately, the work was not completed until May 2017 when I hired another electrician to do it.
In short, I found when things went well Chris was fine. Unfortunately if there is any chance of a problem arising, he is not pleasant or effective to deal with. Would not recommend and certainly would never hire again.