Plumbing review in Toronto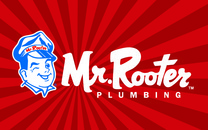 Mr Rooter Plumbing Of Mississauga On
905-817-0210
281 Queen St S Mississauga, ON L5M 1L9
Mississauga
ON
L5M 1L9
CANADA
We had flooding from our basement drain that was caused by the flushing of our main bathroom toilet. It was a disgusting mess on a Friday night, so we looked up Mr. Rooter and gave them a call. Marc came out that evening and scoped our drain and kept me involved in the entire process, going in depth about how the stack tied into the drainage system in our home. The main large pipe from our upstairs bathroom was as old as our house (almost 70 years old) and needed to be replaced. In addition our pipes were clay and clogged with debris, as tree roots had broken and infiltrated them (as I could clearly see in the scope), so some of them needed replacing too. On the following day, Jimmy came out and prepared the job by breaking through the floor. This prepatory work lasted four hours. On Sunday he came with an assistant and finished the entire job (another four hours): replacing the stack five feet up as well as 12 feet of clay pipe with new plastic pipe, tying it to the existing plastic that ties into the city line, and then putting the floor back to normal. The man did brilliant work in the most confined furnace room, under two walls, with minimal breakage of the floor. The work was so clean and precise. Everything now works perfectly, two months later. Mr. Rooter is a little more pricey perhaps, but they stand behind their work and will come out at any time to solve your plumbing problems, no matter how dire. Having more recently dealt with a third rate business that failed at what I contracted them to do (and yet are trying to keep my money), I realize how great a business like Mr. Rooter is. Their reputation has been earned. You might pay a little more, but the work will be done and done well. I would call them in any future plumbing emergency and would recommend them to all.
1 of 1 people found this review helpful.
Company Response

Hello Shane, thank you for taking the time to share your positive experience with our technician Marc and Mr Rooter. At Mr Rooter we respond in a timely fashion even completing the work for our customers. We are always operating in an "above the line" responsible, professional manner. Thank you Shane, for taking the time to leave a review! Please give us a call when you have any future plumbing needs.