Handyman Services review in Newmarket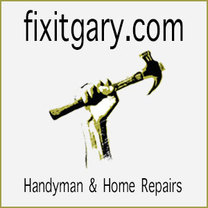 Fixitgary.Com
416-276-4977
Box 64711 Unionville
ON
L3R0M9
CANADA
I want to write a review for Gary who installed our kitchen faucet and re-worked the drain pipes under the sink converting it from a double drain to a single drain.
His work started before his visit where he asked good questions about the current state of the site and help him prepare for the job. In return he provided good background and information for the work that was going to be completed. We exchanged texts/emails to which he responded in a timely fashion. The quote he sent over was consistent with what we had discussed over the phone.
He arrived on time the day of the appointment and upon completion of the job - left the site cleaner than he had found it. As many previous commenters below, he is timely, courteous and thorough. For those wondering his price was more than fair compared to other quotes I received. I would gladly recommend Gary to any friends or family who requires his services.
Company Response

Whoa - 10/10 for that review Steph! Appreciate the time and effort you took.
Gary Pastor | Fixitgary.com | 416-276-4977