Kitchen & Bathroom - Cabinets & Design review in Toronto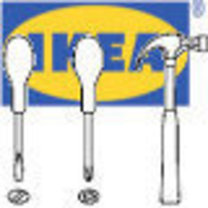 Kitchen Installation.Ca
647-848-3651
Shorncliffe Road
Toronto
ON
M8Z
CANADA
Exceptional Exceptional & perfectionists!! Very detail oriented, helpful, punctual, fast & knowledgable. Ensuring needed adjustments were approved by me with all solutions/options available to me. Saved me some money on heat vent relocation under cabinets. Price was far cheaper $1000 cheaper than ikea contractors. Alex has an amazing team working with him that take pride in their work.
Very impressed with outcome!
I strongly recommend Alex and his team!
2 of 2 people found this review helpful.
Company Response

Hi Marianne, thank you for expressing your experience. I am really glad we could help you with IKEA kitchen installation.
All the best, Alexander